AWOLNATION with NOTHING BUT THIEVES
February 18 @ 6:00 pm
$29.50 - $35.00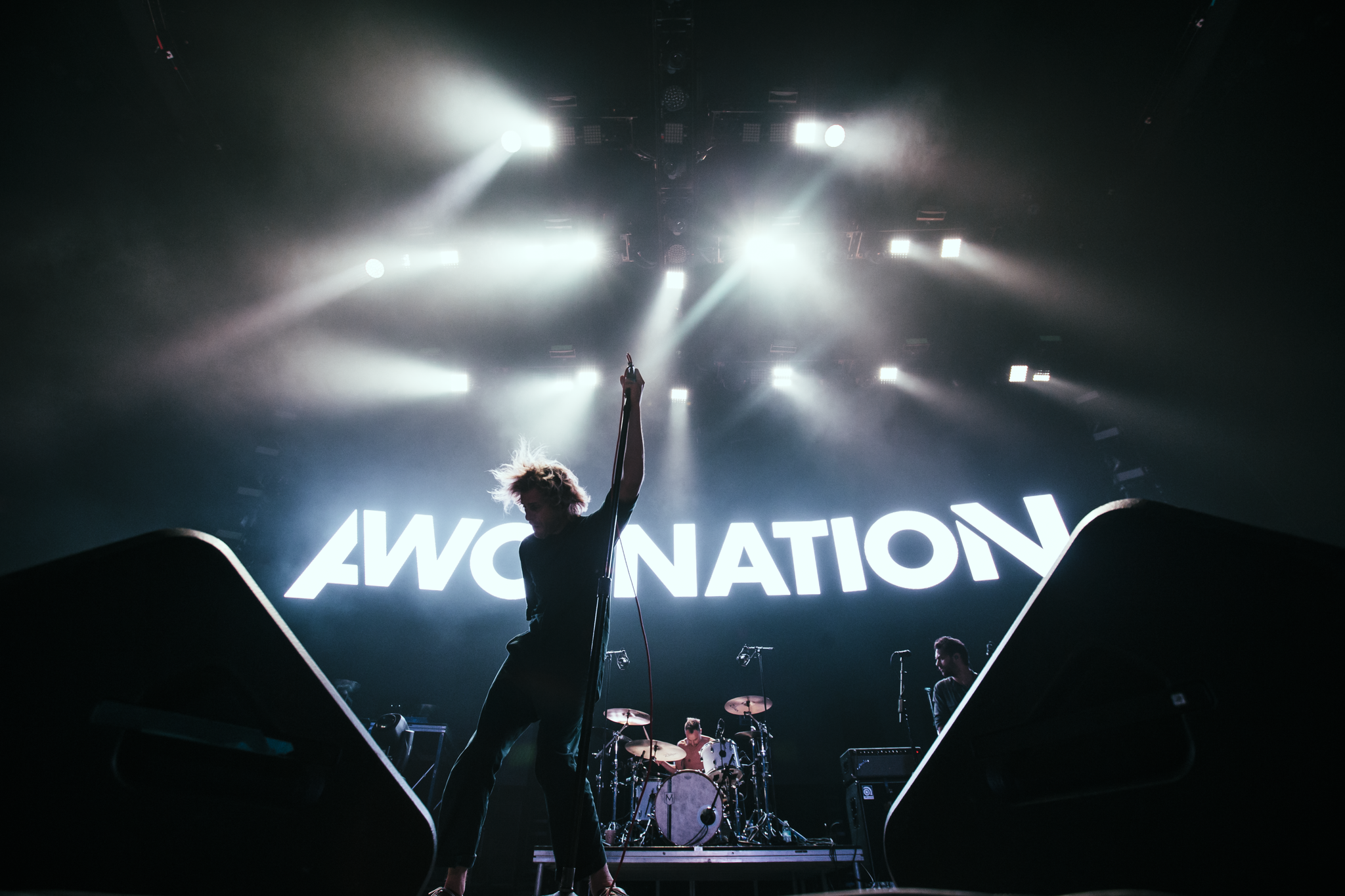 (November 6, 2017)- Today, multi-platinum artist AWOLNATION announced the release of their third studio album, Here Come The Runts, on February 2, 2018. Fans can preorder the album starting tomorrow at awolnationmusic.com and receive instant downloads of 'Seven Sticks of Dynamite,' and current single 'Passion,' which was the #1 most added at Alternative Radio and currently #14 on the Alt Radio charts. In the meantime fans can stream 'Seven Sticks of Dynamite' here.
Serving as a follow up to the platinum-certified debut album Megalithic Symphony, and 2015's Run, which included No. 1 hit "Hollow Moon (Bad Wolf)" as well as Top 5 tracks "I Am" and "Woman Woman," AWOLNATION's third undertaking sees Aaron Bruno once again at the helm producing, writing and recording. "With this record I really wanted to make a rock n' roll/pop album." says Bruno. "And I say 'pop' how I grew up listening to it, in the sense of Dire Straits or Born In The U.S.A or The Cars or Tom Petty."
Bruno spent 2016 crafting the album in his home studio nestled in the coastal mountain range separating the Pacific Ocean and the suburbs of Los Angeles where he grew up. The secluded location is reflected throughout the album. "The record definitely has a feel to it that seems parallel to the vibe of this mountain and the land," Bruno notes. "It's like a non-GMO record. There's no fake shit on there, none of the vocals are tuned. It's all real playing."
In support of Here Come The Runts, AWOLNATION will be embarking on a headlining tour with support from Nothing But Thieves on February 11th in Toronto, and touring the States until mid-March before crossing the pond for a European/UK run throughout the month of April. A full list of dates can be found below. Tickets go on sale on Friday.
Here Come The Runts Track List
Here Come The Runts
Passion
Sound Witness System
Miracle Man
Handyman
Jealous Buffoon
Seven Sticks of Dynamite
A Little Luck…And A Couple of Dogs
Table For One
My Molasses
Cannonball
Tall, Tall Tale
The Buffoon
Stop That Train
North America Only
AT&T is sending customers to the front of the line with AT&T priority pre-sale ticket access beginning Tuesday, November 7 at 10AM in select markets via the AT&T THANKS program. For complete AT&T pre-sale details visit att.com/frontoftheline.
Every online ticket order includes one (1) physical copy of AWOLNATION's forthcoming album Here Come The Runts, scheduled to be released February 2, 2018.