David Taylor
David Taylor was born to be a concert promoter; the son of a orchestra leader and criminal defense attorney, he spent his youth sneaking into blues clubs in the farming town of Canandaigua, NY until he was arrested for trespassing and sent to a youth detention facility in Western New York. After serving his full sentence David was emancipated from his parents and graduated high school early to pursue his musical dream. David was the promotion's director of WBNY for two years, but quit when his girlfriend left him for a Guatemalan olive importer they met while backpacking across El Salvador. After spending months in deep isolation listening to the entire Tom Waits catalog, David reemerged with new vigor and passion for music. The first concert he booked was with the band Dropkick Murphys for a new venue called Runwayz in the suburbs of Buffalo, NY. Shortly after he became the exclusive buyer for Runwayz it burned to the ground, but David quickly rebounded and started to book the iconic punk/goth venue The Continental before leaving to join another promotions company as their talent buyer. Tensions rose nine months into that position and after a near fatal stabbing over a veggie burrito David left in 2007 to start Empire State Concerts, which is now the largest independent concert promotion company in Western New York buying and promoting for many venues throughout New York and Long Island.
---
Marc Violino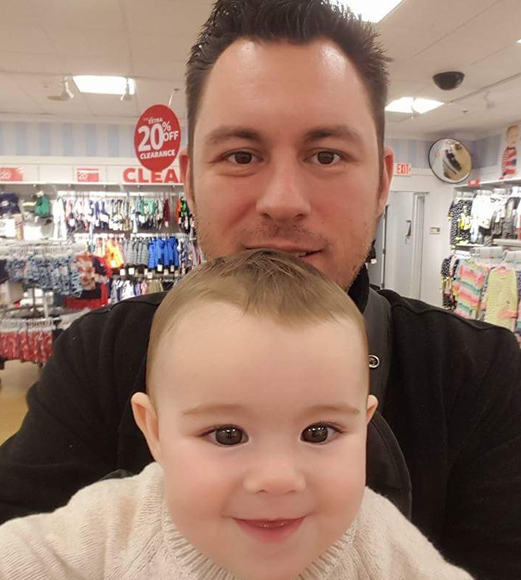 Marc Violino's early ambitions were to work for the railroad and his youth was spent building model train scenes in his parent's basement. One day in the seventh grade, Marc unwisely chose to wear his conductor's hat to school, which led to a severe beating. After Marc finally left the hospital he began putting together rap battles on the hard streets of Grand Island, NY, but it didn't take long before Marc was cut by the sharp edges of the streets, so he turned to soft jazz to reunite himself with his family. Marc joined Empire State Concerts in 2014 taking over marketing and became an associate small club buyer. The streets call Marc back, but he fights them off with a sax and a scar over his left eye.
---
Grace Vesneske
Grace Vesneske was born to Bulgarian gypsies and made her way to the United States at the age of three. Grace taught herself the banjo at eight years old and joined a local bluegrass band, but couldn't play in bars because of her young age. Grace spent most of her childhood playing the banjo and knitting scarves out of goat hair, but it was a chance meeting with a death metal band that would lead her to the dark side of rock. Grace joined Empire State Concerts in 2015 as a show assistant and in 2017 became a junior talent buyer.