BEYOND VAN GOGH: AN ORIGINAL IMMERSIVE EXPERIENCE
August 6, 2021

-

October 2, 2021
Event Navigation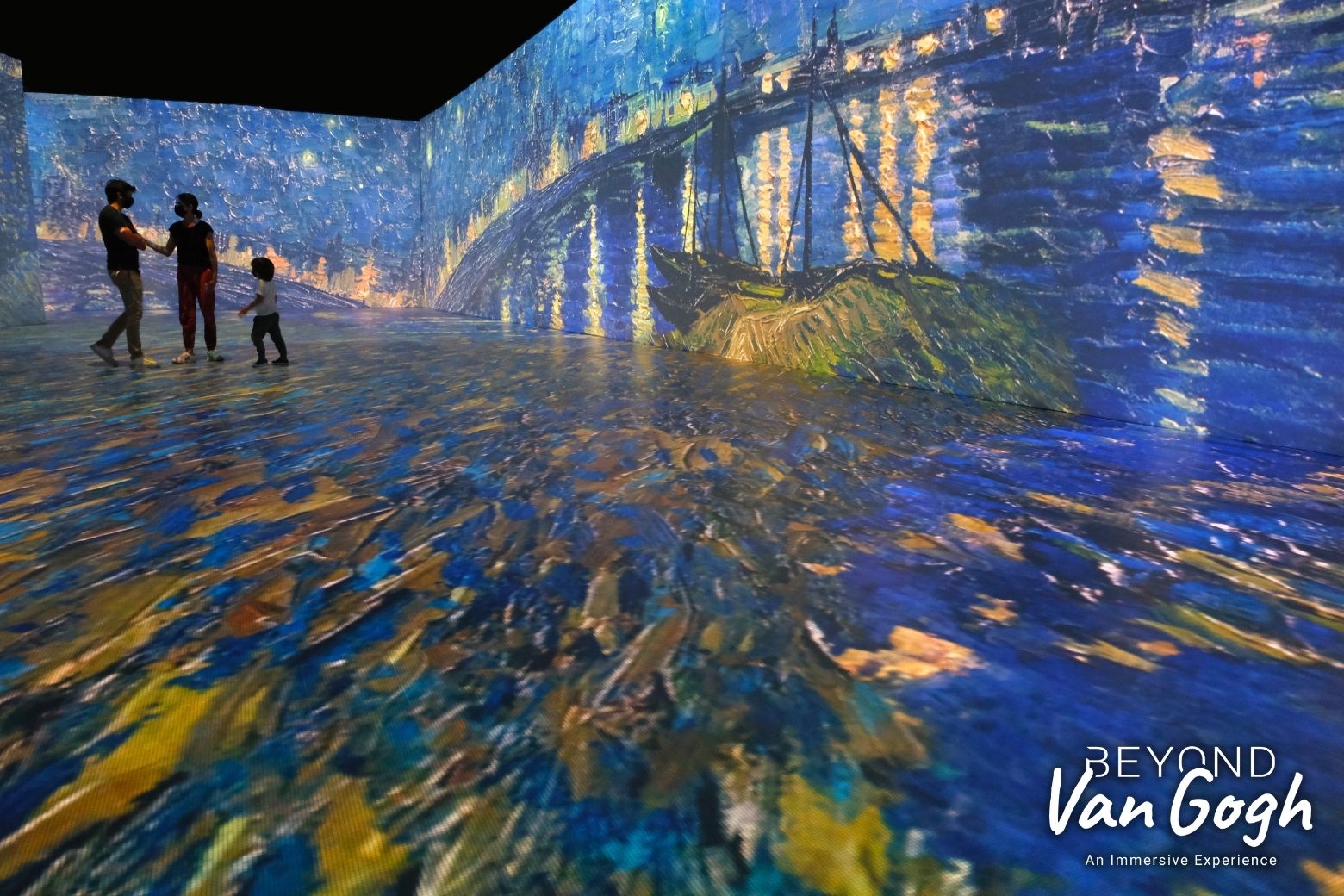 "Beyond Van Gogh: An Immersive Experience" will debut for a limited run this summer/fall inside a custom-designed exhibit space to be installed at the Eastern Hills Mall.
Featuring more than 300 pieces from the tortured Dutch master, the exhibit immerses art lovers into a three-dimensional world that exhilarates the senses.
With cutting-edge multi-media technology, "Beyond Van Gogh" showcases masterpieces such as "Starry Night," "Sunflowers" and "Café Terrace at Night" – plus hundreds of other stunning pieces – all freed from their frames and projected in brilliant color and exquisite detail.
The artist's own words, set to a symphonic score, provide the narrative as guests are immersed in swirling light that transforms into splendid flowers, cafes and landscapes.
Millions of art lovers around the world credit Van Gogh with enhancing their relationship with art. "Beyond Van Gogh" will ignite that love with new wonder.
Tickets are expected to sell-out quickly.  Art lovers interested in receiving first notice when tickets go on sale are encouraged to register at www.vangoghbuffalo.com. For more information about "Beyond Van Gogh: An Immersive Experience," follow the exhibition on Facebook and Instagram.
It's Safe To Gogh
To ensure guest safety, the exhibit will operate with safety protocols based on guidance from the CDC and other government agencies.